My new buckle is very pretty. My new buckle would not be out of place in 10th century Byzantium. My new buckle is waiting for me to add the belt. My new buckle is going to look awesome worn with my favorite dresses, modern and period!
Here is the buckle: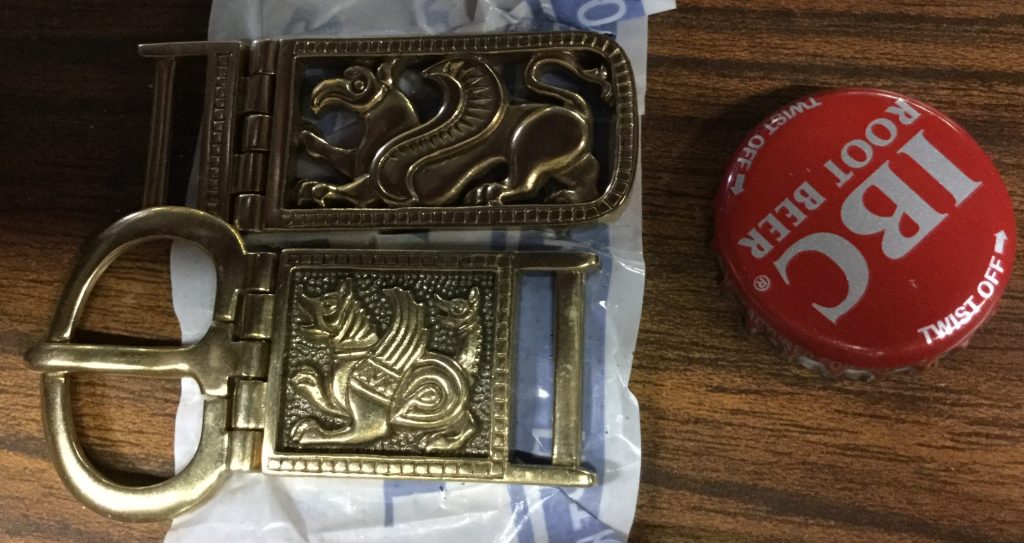 As you can see from the bottle cap, this is a small set of belt ends. I am contemplating using some trim to make a belt, but I also think it might do better with leather. At any rate, it is beautiful and I am eager to make up my mind.
Dear Lord, thank You for beautiful buckles for belts. Please help me finish the project soon! +Amen.